Li En Technology -2021 Social Responsibility Report
---
Fujian Li'en Technology Co., Ltd. for the year 2021
Social Responsibility Report and Stakeholder Commitment
Since its establishment, Fujian Li'en Technology Co., Ltd. has adhered to the concept of high standard construction, promised to produce green, energy-saving and environmentally friendly products to society, regularly released production responsibility reports to society, and received recognition and praise from users.
The enterprise has made a commitment to stakeholders and extensively solicited opinions from the public, units and other stakeholders regarding the environmental impact of the project. With a customer-centered approach, it has formulated quality, environment, occupational health and safety, and energy policies, complying with national, local, and industry laws, regulations, and standards. Through scientific management, it eliminates or reduces risks, prevents personal injury and health damage, ensures safe production, controls pollution, and saves energy, Produce products that meet customer requirements and continuously improve during implementation. We promise to comply with energy-saving and environmental protection policies and regulations, strengthen pollution control, carry out clean production, develop circular economy, adhere to industrial green development, increase publicity for green development, and consciously accept social supervision.
Fujian Li'en Technology Co., Ltd. closely follows the overall deployment of the group's work and takes the "Comprehensive New Year Creation" as a link to vigorously promote management innovation, technological innovation, and cultural innovation. Through innovation driven, it continuously enhances the company's core competitiveness and maintains a good trend of stable development. On December 30, 2016, the "Li En Brand" product was awarded the "Fujian Famous Trademark" by the Fujian Provincial Administration for Industry and Commerce; On November 30, 2018, it was awarded the certificate of "high-tech enterprise" by the Department of Science and Technology of Fujian Province, the Department of Finance of Fujian Province, and the State Taxation Administration Fujian Taxation Bureau; In June 2019, it was awarded "Advanced Grass roots Party Branch" by Minqing County Party Committee of the Communist Party of China; On July 24, 2019, it was awarded the title of Leading Enterprise of Science and Technology Little Giant in Fujian Province by the Department of Science and Technology of Fujian Province, the Development and Reform Commission of Fujian Province, the Department of Industry and Information Technology of Fujian Province, and the Department of Finance of Fujian Province; Fuzhou Intellectual Property Demonstration Enterprise was awarded by Fuzhou Municipal Market Supervision Administration on August 16, 2019; On August 29, 2019, awarded the title of "specialized, refined, and innovative" small and medium-sized enterprise by the Fujian Provincial Department of Industry and Information Technology and the Fujian Provincial Department of Finance; On June 10, 2020, it won the title of "2019 Fuzhou Honest Employment Enterprise" in Fuzhou Human Resources and Social Security Bureau; In September 2020, it was recognized as "Fuzhou Enterprise Technology Center in 2020" by Fujian Provincial Department of Industry and Information Technology; On October 30, 2020, our high-end fireproof cable product was recognized by the Fujian Provincial Department of Industry and Information Technology as the "fourth batch of manufacturing single champion products in Fujian Province"; In November 2020, it was recognized by Fuzhou Municipal Market Supervision Administration as a contract abiding and trustworthy enterprise in Fuzhou from 2018 to 2019; On March 4, 2021, it was recognized as the "Municipal Enterprise Technology Center" by Fuzhou Municipal Bureau of Industry and Information Technology, Fuzhou Municipal Bureau of Science and Technology, Fuzhou Municipal Bureau of Finance, and State Taxation Administration Fuzhou Taxation Bureau; In September 2021, it was recognized by the Ministry of Industry and Information Technology as the third batch of specialized, refined, and innovative "little giant" enterprises and other honors. Throughout the year, we vigorously focused on safety management and successfully passed the review of Fujian Province's standardized safety production enterprises.
Moral conduct. Fujian Li'en Technology Co., Ltd. has successively held activities such as "Promoting Core Values, Spreading Positive Energy of Society" themed moral lectures, anti-corruption education themed party classes, etc., with the aim of "educating people around them by telling them about their own affairs, and educating them about their own affairs" In the form of education, employees are organized to listen to the stories of social moral models of love, dedication, and courage, to understand the positive energy of society, and to appreciate the charm of morality. Enable employees to accept moral baptism, stimulate resonance with morality, better establish a positive and healthy outlook on life and values, and consciously become disseminators, promoters, and practitioners of noble morality.
Improve the mechanism of humanistic care. The company has always attached great importance to the humanistic care of its employees, striving to stimulate their work enthusiasm and initiative, and dedicating themselves to all aspects of the company's work with a good spirit. At the beginning of the year, the company held a symposium for middle and senior management personnel and family members of field staff, establishing a harmonious and stable interactive platform between employee family members and the enterprise. In the labor protection work of employees, the company distributes occupational health and safety production labor protection supplies on time. Before the arrival of summer high temperatures, the company distributes heatstroke prevention and cooling drugs in advance to do a good job in prevention work. The company leadership team immediately pays attention to frontline employees and walks into the company's production frontline departments and subsidiary companies to
Summer high temperature condolences, visiting the vast number of employees who are fighting in the forefront of the high temperature. On the "March 8th" International Women's Day, the "August 1st" Army Day, and the "September 9th" Double Ninth Festival, the company's trade union will organize symposiums for women workers, demobilized soldiers, and retired veteran cadres, as well as symposiums for the tenth anniversary of working age. Through various forms of symposiums, employees' opinions and suggestions will be listened to, and the company's development and future will be talked about, which will improve the sense of belonging of employees and further consolidate the humanistic foundation for the harmonious development of the company. In addition, the company also strives to provide cafeteria dining services, improve fitness laws, employee birthday parties, and further improve the humanistic care mechanism in employee services.
Strengthen cultural construction and enhance employees' work enthusiasm. The Party Branch of Fujian Lien Technology Co., Ltd. adheres to the construction of corporate culture as an important strategic measure for enterprise reform and development, actively expands new carriers of corporate culture construction, strives to create a sense of belonging and pride among employees, and creates a unique corporate cultural atmosphere for Fujian Lien Technology Co., Ltd. The company openly and democratically carries out mass cultural and sports activities that employees want, and employees participate in the entire process of the activity, fully mobilizing their enthusiasm. Sports events such as basketball leagues, table tennis matches, and billiards have been held to meet the spiritual and cultural needs of employees. Open a reading room and strive to create a scholarly atmosphere. Fujian Li'en Technology Co., Ltd. actively promotes new media promotion on the enterprise website, timely releases and disseminates enterprise information, provides employees with a platform to showcase themselves, enhances employees' awareness and sense of identification with the enterprise, and stimulates the cohesion of the enterprise. Fulfill social responsibilities. Fujian Li'en Technology Co., Ltd. has always adhered to the concept that the larger the enterprise does, the greater the social responsibility it bears. It has fully played the role of the Spring Rain Action Volunteer Service Team and actively participated in social public welfare undertakings. Throughout the year, it has invested more than 40000 yuan in public welfare undertakings. Education is a key area supported by Fujian Li'en Technology Co., Ltd. We contribute to improving social welfare through freely determined business practices and corporate resource contributions. Donate 11000 yuan to the cultural and sports facilities and electrical equipment of Jinsha Primary School; Subsidy of 30000 yuan for the graduation performance of Chengguan Primary School. Every year on the Double Ninth Festival, we donate a sum of activity funds (or a gift for every elderly over 60 years old) to the local elderly to send a love. Establish the Li En Cable Scholarship to help two college students pay tuition fees each year and help them fulfill their dreams.
Green and low-carbon development. Fujian Li'en Technology Co., Ltd. highly implements the decisions and deployments of the Party Central Committee and the State Council on ecological civilization construction, firmly establishes the development concept of innovation, coordination, green, openness, and sharing, firmly implements the requirements of the State Grid Corporation and local governments on energy conservation and emission reduction, clean production, environmental protection, and other policies, and continues to pay attention to the green and low-carbon transformation and development of the entire process of the company. We have continuously carried out a series of energy-saving renovation, environmental protection renovation, and chemical reduction and utilization renovation work within the company, and have achieved significant results. At present, the company has established and implemented environmental management system and occupational health and safety management system through continuous green improvement. Next year, the company will carry out the construction of green low-carbon management systems such as ISO14064 greenhouse gas management system, energy management system, product Ecological design principles, green supply chain, and form a comprehensive, systematic, and perfect green development management system.
Assist in the creation of civilization. In the process of building a civilized city in Fuzhou, we will actively fulfill our social responsibilities and strive to contribute to building a civilized and harmonious modern Fuzhou. During the evaluation period of creating a civilized city, the company organized volunteers to withstand the low temperature and severe cold to assist traffic police in maintaining traffic order. Correct the traffic habits of citizens such as crossing the road and running red lights indiscriminately on site, guide them to consciously abide by traffic regulations, practice civilized transportation, and strive to be good citizens of civilized travel. In addition, Party and Youth League members and young workers were organized to carry out the "Welcoming the May Fourth · Healthy Journey" cycling activity, advocating low-carbon and healthy living concepts to citizens through practical actions on the streets and alleys in the city.
In the new year, Fujian Li'en Technology Co., Ltd. has made commitments to stakeholders. In order to promote the sustainable development of enterprises and the environment, firmly establish the green development concept of "resource conservation and environmental friendliness", adhere to the principles of economical development, safe development, clean development, and sustainable development, actively assume social responsibility for environmental protection, strictly abide by environmental laws and regulations, comprehensively implement various environmental protection measures, and effectively fulfill environmental self-discipline responsibilities.
1、 Strive to be a green enterprise that complies with environmental protection policies, regulations, and standards, implement environmental protection responsibilities layer by layer, and not become an illegal or dishonest enterprise;
2、 Consciously abide by the systems of "environmental impact assessment" and "three simultaneities" for new, renovated, and expanded construction projects, and do not arbitrarily add processes or expand production scale;
3、 Strengthen the operation and management of pollution control facilities, establish and use pollution prevention and control facilities well, ensure that exhaust gas, noise, and dust are discharged in accordance with standards, and do not directly or secretly discharge pollutants;
4、 Implement pollution reduction policies, actively take effective measures to reduce pollution load, develop scientifically feasible emergency plans for sudden environmental events, organize emergency drills, strengthen environmental emergency work, and ensure environmental safety;
5、 Take the path of clean production, circular economy, and green development, actively eliminate production equipment and processes with high energy consumption, high pollution, and low production capacity, and exert influence on relevant parties in the enterprise supply chain;
6、 Carry out environmental publicity, education and training activities to enhance employees' environmental awareness, actively support environmental public welfare undertakings, and participate in public welfare activities such as returning green mountains and waters. Establish a harmonious relationship between the coexistence and mutual prosperity of enterprise development and social development;
7、 Consciously accept social supervision. Strengthen the awareness of integrity, abide by environmental credit, consciously safeguard the environmental rights and interests of the public, and consciously accept the supervision of the public and news media.
This is our solemn commitment to society, and we respectfully request the supervision of all sectors of society.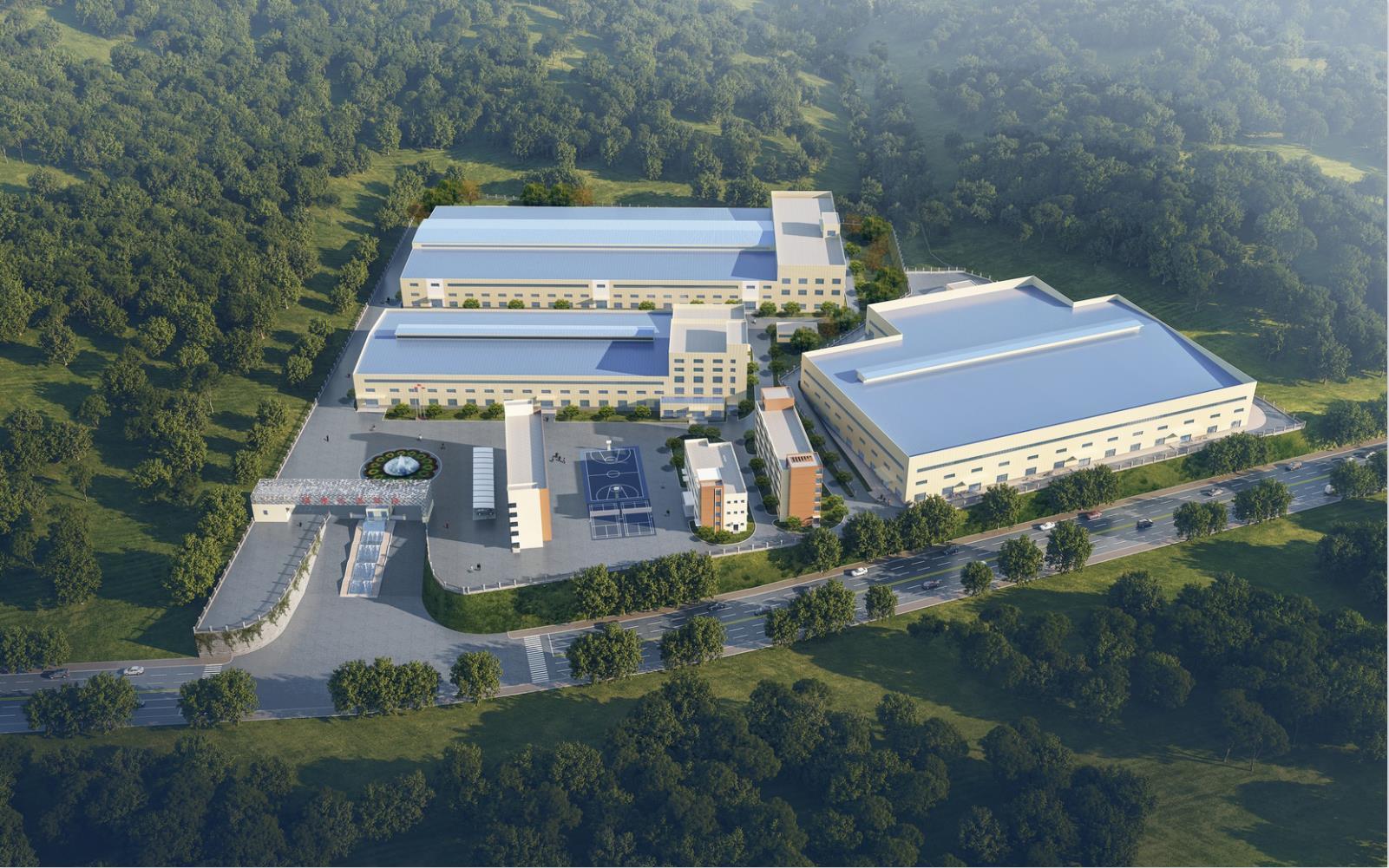 ---
Related News
Leaders of Fuzhou Federation of Returned Overseas Chinese Visited Lien Technology for Investigation
In order to implement the requirements of the Municipal Party Committee on "making good use of the advantages of overseas Chinese resources, strengthening factor guarantee services, and fully supporting the development of enterprises", gather the strength of overseas Chinese and empower new development.